Powerful things happen when you start putting in the work to achieve your goals. You become addicted to the progress and fall in love with the process.
– Pinterest Mood Board
Would it be legal to get straight to optimistic and hopeful things without giving 2020 it's due credit?
Who would have thought that the start of this new decade would be such a chaotic one? I know my choice of words is quite undermining, almost as if I am insulting all the efforts 2020 has taken to keep us baffled. However, staying true to what my blog has usually been about, I do want to steer it towards something positive and hopeful.
A few years ago, when my family was in quite a bit of turmoil, my uncle, Mohan explained to me what is known as the Stockdale Paradox. Simply put, it is to acknowledge the current situation we are in and find balance between optimism and realism. It is the ability to accept that what is happening currently is bad, confronting it and believing that it will eventually get better, rather than blindly focussing on the good.
To elaborate, here is an excerpt from Big Think:
In paradox we often find some of the greatest bits of wisdom. The difficulty in understanding a paradox comes from the fact that when it's heard as a maxim in some kind of verbal form, it is contradictory and not intuitively grasped. This said, paradoxes are best understood through experience.The Stockdale Paradox is one such concept that, at first glance, takes some linguistic mental jumping jacks to fully grasp. This paradox was first put forward in Jim Collin's book Good to Great, a seminal corporate self-help and leadership book. Author Jim Collins found a perfect example of this paradoxical concept in James Stockdale, former vice-presidential candidate, who, during the Vietnam War, was held captive as a prisoner of war for over seven years. He was one of the highest-ranking naval officers at the time. During this horrific period, Stockdale was repeatedly tortured and had no reason to believe he'd make it out alive. Held in the clutches of the grim reality of his hell world, he found a way to stay alive by embracing both the harshness of his situation with a balance of healthy optimism. Stockdale explained this idea as the following: "You must never confuse faith that you will prevail in the end — which you can never afford to lose — with the discipline to confront the most brutal facts of your current reality, whatever they might be."
Whether it's weathering through a torturous imprisonment in a POW camp or going through your own trials and tribulations, the Stockdale Paradox has merit as a way of thinking and acting for any trying times in a person's life.
The inherent contradictory dichotomy in the paradox holds a great lesson for how to achieve success and overcome difficult obstacles. It also flies right in the face of unbridled optimists and those positivity peddlers whose advice pervades nearly every self-help book or guru spiel out there.
I turned 26 on 26th of October (26 on 26 – seems like the coolest moment of the year for me), and as I enter the late 20s, I thought why not reflect on how Stockdale Paradox has come to become of relevance in the current scenario.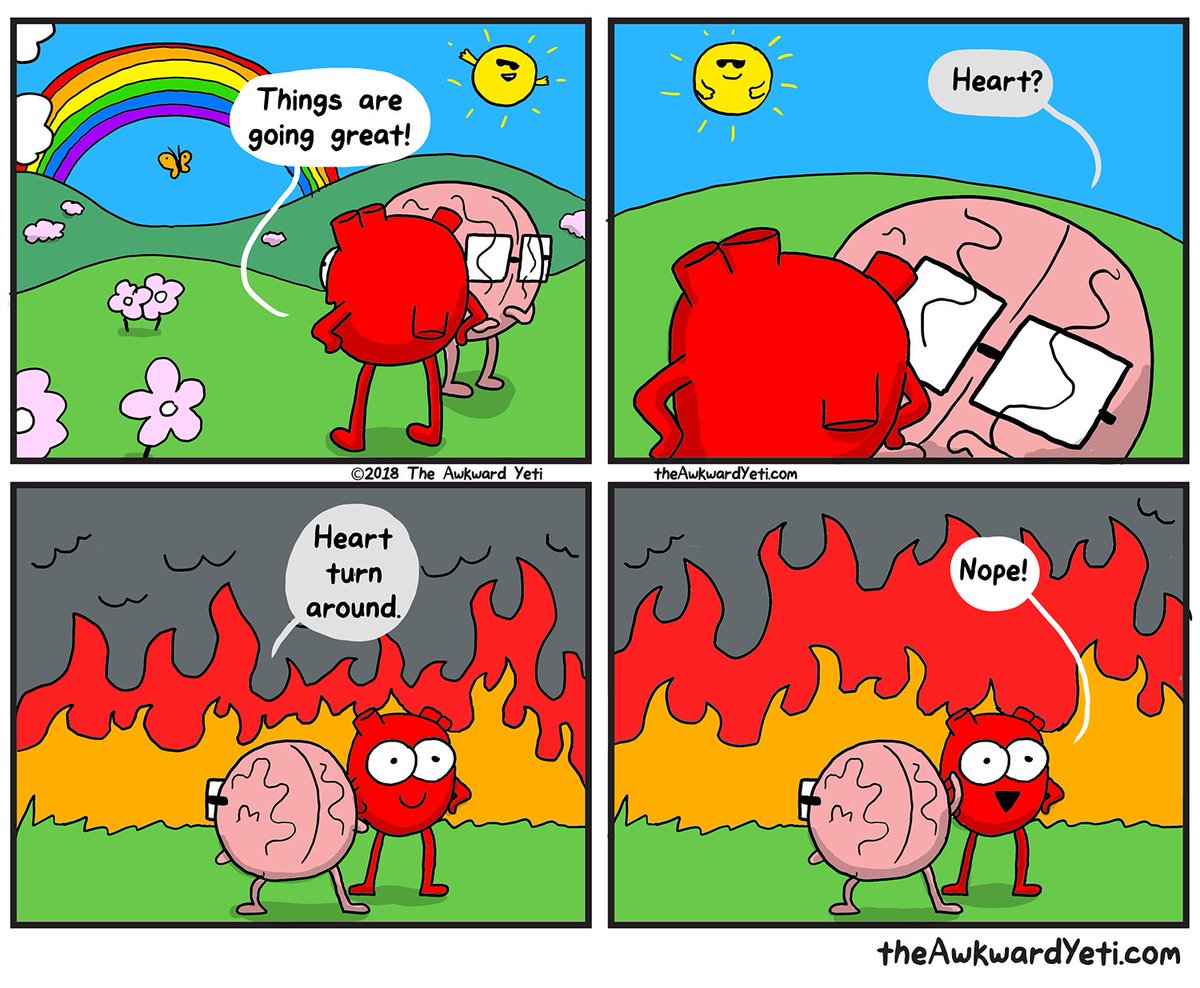 The Acknowledgment:
The hardest part during this time, as I am sure for many others has been to confront job changes. This is the longest I have been without actively being involved in a job or studying. It hasn't been easy to bounce back into the job market considering the severity of the hit the hospitality industry is facing. I have associated a big part of who I am with the job I am doing, with my growth as a professional. And this has definitely been a hard pill to swallow.
Realistic vs. Optimistic:
I have been reading memes about people born in August and so on were confident about celebrating their birthdays post pandemic (guilty) and here we are, still in the middle of it all. At that time, it seemed like the most obvious conclusion to have though, it seemed realistic and not merely optimistic. Given the continued uncertainty at this point, there is little space for optimism – it will only come into play once all the world leaders by some miracle become Jacinda Arden. Realistically, we can do our bit to stay safe and help anyone who needs it more than us.
Finding the Balance
Getting your career, love life, family life in order even in normal circumstances seems like such an ordeal, add a pandemic to it and you just feel like 'Baap re! Where do I go from here?'
Here is a little checklist that helped me get started
Side Hustle – HolidayHomesUlimited (Why miss this golden marketing opportunity? :P)
Binge – My quarantine started with THE OC and the last show I completed was Schitt's Creek – almost as if I went from being a silly teen to an intellectual adult seeking quality content overnight (No offense, Cohen fans!)
Books – John Grisham, Bill Bryson,……..sneakily looks over at bedside table to see what more I could have possibly read.
I had my nap time and Tik – Tok dance quite mixed up, giving excessive amounts of attention to the latter and nearly forgoing the former.
Keeping the above as fillers for most part of my day, the thing that really kept me motivated was focussing on my wellness.
2020 has been all about the holistic approach: working out + meditating + eating right + journaling; ufff…..being reborn straight out of a self help book! And grateful that I was, because there are some key differences between my approach to overall well being now, as compared to 2016, when I first wrote about my fitness journey.
I have never worked out my entire life as much as I have in the past 7 months, it has felt empowering and there is a great sense of contentment attached to it. It genuinely brings me immense joy now and makes me feel more in control of my life. My only advice to anyone struggling to workout would be to find something you love. This is definitely easier said than done, and requires a lot of trial. Think of it as you trying to find the best spot for your favorite dish, because once you find the spot, you will keep going back to it. And mix and match! It is natural to get bored with the same type of workout, so spice it up, add variations (just like the same recipe can taste completely different, but equally good in two different households)
Meditate! Meditate! Meditate!
Let go of numbers – You don't have to do this instantly, but after you find yourself sufficiently aware of your eating habits and your weight, counting calories and checking the scale should not loom over you.
Meditate! Meditate! Meditate!
Find something to have trust and faith in – this could be anything, source energy, a higher power, God, a book, the Universe.
Exhale all doubts!
Becoming version 2.0 of myself has not been an easy ride, but one I am grateful for. I am happier with who I am as a person, I am more aware of the way I react to certain things and try and find ways to be better about it the next time it happens.
This time has been a golden opportunity to improve myself and finding the light within. Just like with anything else, requires daily efforts, there are good days and bad days. Am I where I want to be? Not yet! But I am definitely where I once dreamt of being.
Believe that things will get better (despite a lack of signs from this year) and try to do little things that help overcome hurdles. One step at a time is quite underrated and maybe is the only mantra we all need.